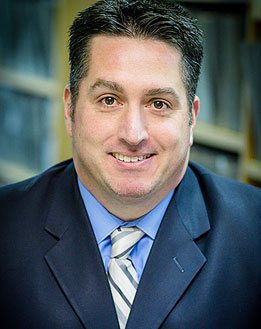 Since receiving his license to practice law in 1997, Anthony Bilello has devoted his entire career to Zlotolow & Associates.
A native of Farmingdale, Bilello received an undergraduate degree in political science from Hofstra University in 1994 before enrolling at Hofstra's Maurice A. Dean School of Law, where he received his J.D. in 1997.
His practice has focused exclusively on plaintiff's personal injury cases, representing clients who have been hurt in car crashes or other accidents stemming from negligence.
Bilello handles most of the depositions in these cases for the firm, as well as motions and appeals. He enjoys the competitive nature of the work and finds his job most rewarding when clients are fairly compensated for what they've been put through.
"We represent some great people here," he says, "and it's good when they can receive some life-changing money."
Away from the office, Bilello enjoys spending time with his family, as well as following and taking part in his two children's sports activities.