Schedule a Free Consultation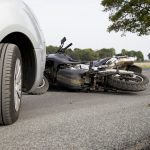 The New York motorcycle accident lawyers at Zlotolow & Associates are dedicated to protecting the rights of bikers who have been injured due to other motorists' negligence. We will negotiate with insurance companies on your behalf to ensure your rights are protected and that you receive the maximum compensation you are entitled to.
If a motorcycle accident has left you or a loved one injured, contact us today. We'll prepare a case that demands maximum compensation from at-fault parties for your costs and losses, such as:
Payment for medical bills and future medical care needs
Costs of repairing or replacing your motorcycle
Payment for lost income and/or your diminished earning capacity
Seek compensation for pain and suffering and, in extreme cases, punitive damages, which are awarded as punishment for the at-fault party's egregious behavior
Schedule a free consultation with Zlotolow & Associates today, and speak to a skilled New York motorcycle accident attorney about standing up for your rights after a crash.