Schedule a Free Consultation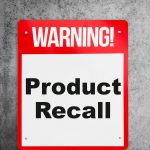 Most people expect a certain level of quality assurance from the products we bring home to use for ourselves or our loved ones. If nothing else, we expect they should be safe to use as intended. Unfortunately, thousands of New Yorkers are injured every year by unsafe consumer products, such as dangerous toys, defective automobile parts, prescription drugs, or defective machinery and equipment.
Set up a free consultation with our team today, and let us explain your legal options for pursuing the compensation you deserve.