Schedule a Free Consultation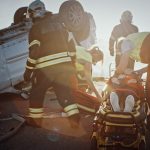 Motor vehicle accidents are often hazardous, but crashes involving commercial trucks (such as tractor-trailers, 18-wheelers, or box trucks) can be especially dangerous and destructive. The size and weight of a large truck help it to crush anything it hits, particularly if the crash occurs at high speed. As a result, injuries from truck accidents are often serious, long-lasting, and costly.
Truck accident victims choose our law firm because:
We understand the complexity of commercial truck accidents and the federal regulations truck drivers and motor carriers are bound by.
We will take care of every aspect of your claim after a truck accident.
We will devote experienced NYC truck accident lawyers and investigators to your case to conduct a thorough analysis of your crash and injuries.
We will fight aggressively for maximum compensation for all your losses.
Schedule a free consultation today to learn how our skilled New York truck accident attorneys can help you.
Trucking companies move swiftly to protect themselves from the cost of injuries and destruction after an accident. At Zlotolow & Associates, our truck accident lawyers have more than 20 years of experience standing up to motor carriers of all sizes after crashes in the New York City metro area, as well as Long Island, Westchester, and upstate New York. Our dedicated attorneys will investigate your case, negotiate on your behalf with insurers, and work to make sure you receive the maximum compensation you are entitled to.