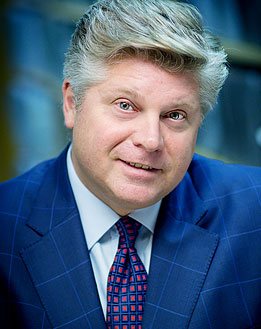 Scott Zlotolow launched Zlotolow & Associates in the early 1990s with a simple guiding principle in mind: To provide clients the best possible service.
Since opening the firm's doors, he hasn't wavered in that commitment.
"When you call here, you're not just a number ─ you're a person," he says. "We overstaff to make sure everyone in the firm is well acquainted with every case that we handle. You're not going to get, 'Oh, I'm sorry, that's not my file.'"
A native New Yorker, Zlotolow received his J.D. in 1991 and has committed his entire legal career to fighting for the rights of people who have suffered physical injuries. Whether the injuries were caused by motor vehicle crashes, construction or workplace accidents, medical malpractice, or dangerous products, Zlotolow applies the same focused attention to clients' needs.
"I care first and foremost about my clients," he says. "It's their case, not mine. I do what's best for each individual client, depending on their particular needs."
The firm's success over the years has helped it build up the resources needed to take on complex claims. "To build a case, you need to devote time and money to that case," Zlotolow says. "We have the resources to build a case, and we will do what's necessary to get the maximum recovery for our clients."
Although the firm's success has meant that it has grown in size, Zlotolow retains the same singular focus that he had when he launched the firm.
"Even though we've become bigger, I still take the time to give a personal touch to my people," he says. "I like the trial work, but I mostly love dealing with the clients. They are the lifeblood of this firm."
For 20 years, Zlotolow & Associates has been listed as a "Firm of Excellence" by 1-800-LAWYERS, an organization committed to connecting unjustly injured people with high-quality personal injury attorneys.